Still pics come to life
A new technology developed by a PhD student at the School of electrical Engineering breathes life into still pictures
Hadar Elor, together with her supervisor Prof. Daniel Cohen-Or of the School of Computer Science and two additional researchers from Facebook, developed new software that breathes life into still pictures. The project was presented on the website of BBC NEWS.
Hadar, a PhD student at the School of Electrical Engineering, now in her fifth year of studies, explains:
Please tell us about the project.
The project is about animating a human face from a single picture. We have been able to create different animations, in which the faces smile, frown, and generally show various expressions. We worked with pictures only, but in the future our technology may be incorporated into Virtual Reality to create 3D figures that express emotions, all from a single pic.
Why did you choose this topic?
I'm doing my PhD in Computerized Graphics, and animation is an important branch of graphics. Of all objects that can be animated, the human face is probably the most interesting and widely studied. We wanted to create true-to-life animations – a big challenge, because people are very sensitive to faces, and very small changes can create effects that look fake.
Who did you work with?
My supervisor, Prof. Daniel Cohen-Or of the School of Computer Science, and two other researchers from Facebook: Dr. Johannes Kopf and Dr. Michael P. Cohen.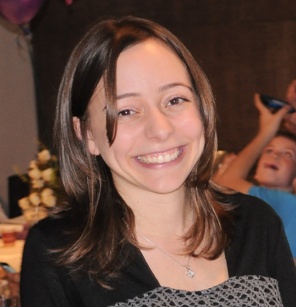 ​